I wasn't playing to shop today, but after lunch with some high school friends we popped into a TJ Maxx for some directionless wandering. Though I wanted to get a pair of boots, I figured while were we there that I could look for a cocktail dress for a wedding I'm attending on Jan. 1.
After trying on four or five decent-but-not-fantastic dresses, I came upon this: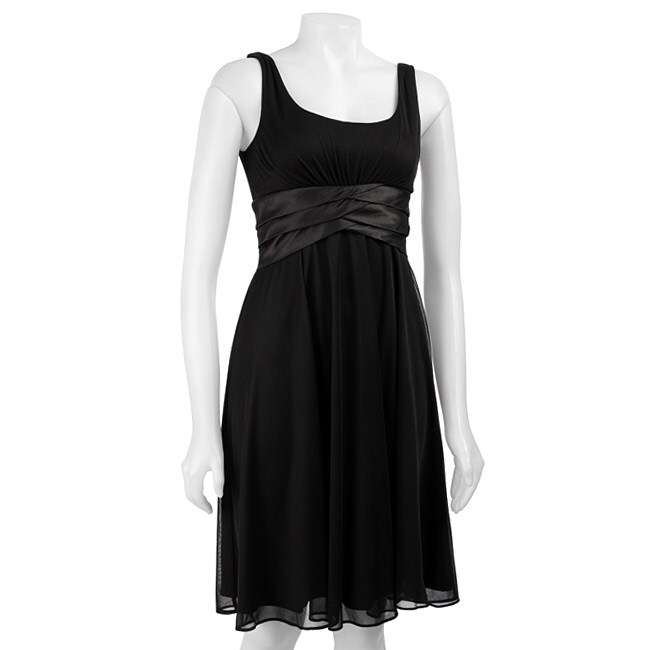 It might not look like anything super special on the mannequin but it looks great on me. All three of my friends sitting on a bench in the waiting area agreed, and they have very varied senses of style so I trust the collective judgment. It accentuates my hourglass figure without making me look too busty and smooths out flaws. Plus, I had no little black party dress! This will be great since I can wear it to many different types of functions.
Online at Overstock.com it's
listed for $42.50
in a Black Friday sale (normally $49.99). But I got it for $25 + tax, not even on sale! I thought it was a good deal in the store (without sacrificing quality or fit) and this is just icing on the cake.
Now all I need to do is accessorize. Since I don't want to wear all black to a wedding I'm thinking a jewel toned violet shawl with gold paisley detail on the bottom and some metallic shoes. Or...something else. Luckily I have a few weeks to make a decision. Any suggestions?