I've spent a rousing night watching some bad television. Highlights included MTV's Total Request Live farewell show -- omg! the Backstreet Boys performed "I Want it That Way" and for a few brief moments, seriously, I felt like an ecstatic 14 year old again -- and the finale of
America's Next Top Model
.
I usually don't watch much television, particularly on television itself. Shows that are streamed online, however, I can get into. Like ANTM, whose episodes are online at the CW's Web site. This way I can watch shows when I want, when I have time.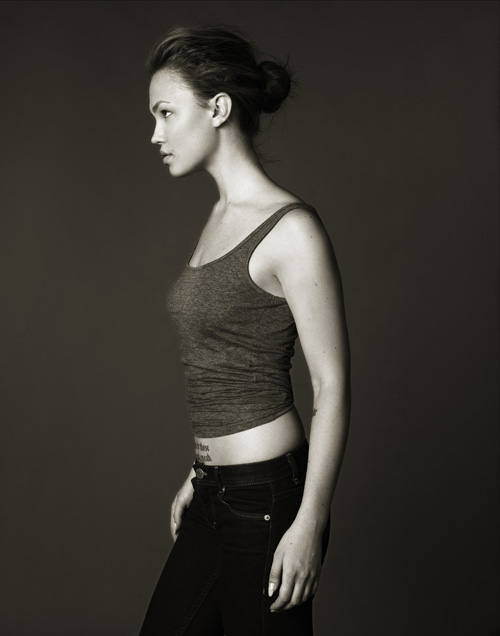 Anyway, Top Model is a guilty pleasure of mine. Does anyone else watch it? Elina, the Angelina Jolie-esque, tattooed, Ukrainian-born beauty, and Marjorie, the nervous and super slim girl of French heritage, were my favorites. I didn't even like Marjorie that much at the beginning but she grew on me toward the end. I liked seeing how she transformed from awkwardly shy to starkly intense in front of the camera. Elina was just really beautiful to me, I think she's got a great face, body and style. Too bad she couldn't give her all to the camera.
Personality-wise, Sheena and Jocelyn were two of my favorites. (Check out
this WPIX video interview
to see Sheena sharing some interesting info about what we didn't see on the show, and elaborating on some issues featured. ) Oh, and I liked seeing Isis featured. Sure, it's a show and they need to push some envelopes for ratings, but even if that's the case, I think it was pretty progressive to have a transgendered woman and address some of the unique challenges she faces while not turning it into a spectacle.
I wasn't overly impressed by the top three though. Analeigh is so pretty and seems sweet - and I kept getting frustrated at Paulina for dissing her face in that subtle, trying-to-be-nice Paulina way - but that appears to be Analeigh's niche, lacking the edginess of a top model.
Samantha, I never fully understood. When she's glammed up or in front of a lens she looks amazing. Her pictures are awesome. When she spoke though...um...That didn't connect for me. I realize there are thousands of hours of footage and of course for the sake of understanding, the show can only explore so much of each contestant's personality, but there were a lot of green, almost dopey comments from Samantha. I liked seeing her pictures but wasn't won over by the way she spoke or carried herself.
McKey, on the other hand, just didn't translate into having a lot of personality for me. I wish the editors would have developed her storyline more -- tomboy boxer who turns into a breakout star? Something like that? She had the most striking and unique look, in my opinion. But other than that, I wasn't captivated by her. Too bad.
And yes, if there's another season I will probably watch! ;)